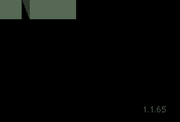 This page contains the patch notes of the desktop version of Papers, Please since 1.0.34[1] and the tablet version since 1.0.7. The original release version for Windows and OS X (now macOS) was 1.0.33 and came out on August 8, 2013. It was preceded by several beta builds. The first iPad version was 1.0.6 and came out on December 12, 2014.
All bullet points and text in quotes below are part of the original patch notes.
Desktop version
[
]
1.2.76
[
]
1.2.74 (preview)
[
]
Fixed disappearing papers when thrown quickly from far desk to near desk
1.2.73
[
]
Fixed disappearing papers when dragged too far offscreen
Extended stamp bar clickable area into screen border to make it easier to hit
1.2.72
[
]
1.2.71
[
]
Fixed dropdown button logic
Rebuilt Linux version with glibc 2.27 for better compatibility
1.2.70 (Windows only)
[
]
Fixed issues with savedata when the Windows User folder name contains non-ASCII characters.
1.2.69-S
[
]
"Updated Papers Please for 64-bit & added Chinese localization."[2]
Added modern macOS support by making the game 64 bit.
Added Chinese localisation.
A few small logic fixes.
1.1.67
[
]
"Rebuilt with the latest OpenFL and supporting libraries."
Attempt to fix some missing audio & crash issues
1.1.65
[
]
Fixed fullscreen resolution selection logic
Fixed Linux save directory creation
1.1.63
[
]
Rebuilt with several audio-related fixes from OpenFl.org
Always resize software rendering fullscreen mode to best fit
Added GameSub.pl's Polish translation
Changed OpenGL requirement: Anything less than OpenGL 2.0 support will use software rendering mode
1.1.62
[
]
Disabled backup saving by default since it causes problems for some
Fixed crash when starting day on Windows systems with no/incompatible sound cards
1.1.60
[
]
"This version features many under-the-hood changes to add localizations, Linux support, and optional software rendering."
Added Linux support
Added language selection for English, French, Italian, German, Spanish, Portuguese (BR), Japanese, and Russian
Added a software rendering mode to improve compatibility
Added a basic save backup system
Lots of small, medium, and large bug fixes
Removed more inappropriate immigrant names (This will never get old)
1.0.41
[
]
1.0.40
[
]
Fixed several cases where clicking on certain screen backgrounds would incorrectly apply a button press and advance to the next screen
Restored some unintentionally-missing potential document errors
1.0.39
[
]
Fixed missing text on certain Mac OS X systems
Fixed case where selecting the gun would also fire a shot
Fixed waiting line people disappearing if you call next person at day end
Fixed errant mouse click messages when clicking on black game border
1.0.38
[
]
"This version features an upgraded engine (from old busted NME to hot new OpenFL). This is a big risky change made in an attempt to fix the Runtime Error startup crashes on Windows and other random startup issues on Mac OS X."
1.0.37
[
]
Another attempt at fixing the "Runtime Error" startup crash on Windows
1.0.36
[
]
1.0.35
[
]
Removed more inappropriate immigrant names.
Fixed case where first EZIC agent has no errors and is clear for entry
Fixed final supervisor visit logic to not arrest if just one plaque is on wall.
Fixed getting citation when Elisa leaves if Sergiu was killed.
1.0.34
[
]
Tablet version (iPad)
[
]
1.0.12 (latest release)
[
]
Sep 23, 2016
This app has been updated by Apple to use the latest Apple signing certificate.
Fixed startup crash on iOS 10.
1.0.8
[
]
Dec 16, 2014
Fixed unsaved stats after finishing the game
Fixed app store languages, category, and keywords
1.0.7
[
]
Dec 14, 2014
References
[
]